The New Jersey Supreme Court has issued an important decision holding that an employer's refusal to permit an employee to use medical marijuana can constitute a violation of the New Jersey Law Against Discrimination. The New Jersey Legislature has in recent years recognized the medical benefits of cannabis use to treat symptoms of certain medical conditions. As a result, New Jersey has enacted progressive legislation, including enacting the Compassionate Use Act supporting the use of medicinal marijuana. The New Jersey Supreme Court's ruling provides greater job protection to New Jersey employees treating serious medical conditions with medicinal marijuana and affirms New Jersey's position on the use marijuana as a legitimate method of medical treatment.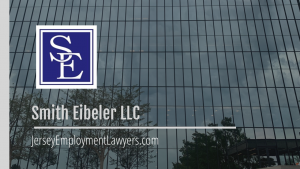 In Wild v. Carriage Funeral Holdings, Inc., the plaintiff, Justin Wild, was employed with the defendant company, Feeney Funeral Home, LLC as a licensed Funeral Director. In 2015, Wild was diagnosed with cancer. His treating Physician prescribed medicinal marijuana as a component of his cancer treatment–primarily to help manage pain. Wild did not disclose this treatment method to his employer, but on days he worked, Wild would only take his prescribed medical marijuana after his shift had ended.
In May of 2016, Wild was involved in a motor vehicle collision during work. Another driver had run a stop sign and struck Wild's vehicle. As a result of the accident, Wild required medical attention. At the hospital, Wild disclosed to his treating physician that he had a prescription for and had been using medical marijuana to treat his cancer. Upon inspection, the physician concluded the Wild was not under the influence of marijuana at the time of the incident.