A New York State trial court recently ruled that the arbitration clause in an employment contract requiring an employee to submit to binding arbitration for claims against her employer, including sexual harassment claims, was unenforceable following amendments to New York State's Human Rights Law in 2018. The decision creates a split in authority between New York State and federal courts, following a 2019 decision in the Southern District of New York upholding the enforceability of arbitration agreements in employment contracts. That court found that the Federal Arbitration Act (FAA) preempts the New York statutory prohibition. These contrasting decisions may create uncertainty around the viability of employee/employer arbitration agreements in New York as they relate to harassment and discrimination claims.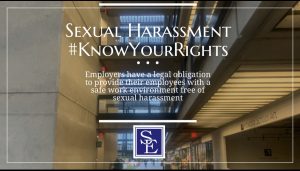 This confusion exists in New Jersey as well. On March 18, 2019, Governor Murphy signed legislation that, among other things, prohibits mandatory arbitration of discrimination, retaliation or harassment claims as against public policy. While other jurisdictions, including New York, have enacted similar legislation pertaining to sexual harassment claims, the New Jersey law covers all claims arising under the New Jersey Law Against Discrimination (NJLAD). The New Jersey law also states that confidential settlement agreements "shall be deemed against public policy and unenforceable". It is important to note that the prohibition of arbitration does not apply to collective bargaining agreements. It remains unclear whether New Jersey courts will find that this state law is preempted by the FAA, but nonetheless, employers run the risk of violating the new law if arbitration provisions are included in employment contracts going forward. The new law is not retroactive. It applies "to all contracts and agreements entered into, renewed, modified or amended on or after" March 18, 2019.
Since the signing of New Jersey's law prohibiting the inclusion of arbitration agreements in employment contracts, New Jersey courts, both state and federal, have upheld the validity of arbitration clauses that were signed before enactment of the law.