A group of female cocktail waitresses – referred to as the "Borgata Babes" – have finally received a win in their suit against the Borgata Hotel and Casino which has now been in the courts for more than a decade. The Atlantic County Superior Court, Appellate Division issued a ruling on May 20, 2019 finding that the Plaintiffs' claims of gender-based discrimination, based on Borgata's enforcement of personal appearance standards, should be allowed to proceed to trial.  In so ruling, the Appellate Division overturned the trial court and found that, while the standards themselves (including weight, appearance, and sexual appeal) do not violate anti-discrimination laws, Borgata's enforcement of those standards could constitute gender based harassment under the New Jersey Law Against Discrimination.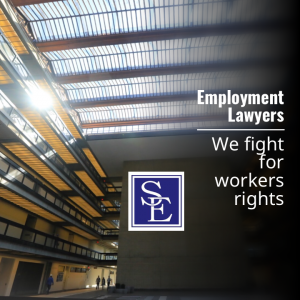 Accordingly, the Appellate Division remanded the case back to the trial court to conduct further proceedings consistent with their decision. Unfortunately, this will only potentially benefit the five remaining Plaintiffs, out of the original twenty-one "Borgata Babes" who began the suit in 2008. At that time, the Plaintiffs' alleged that they were humiliated and harassed by Borgata's management in efforts to have Plaintiffs comply with and meet Borgata's personal appearance standards.
The standards imposed on the "Borgata Babes" do not automatically violate anti-discrimination employment laws because of the niche role that these employees fill for the hotel-casino. The physical appearance standards are permissible because "Borgata Babes" are not merely servers or waitresses, they are also expected to work as models and hosts to entertain Borgata's guests and give those guests a Las Vegas experience in their Atlantic City location.  Thus, "Borgata Babes" are displayed as physically fit and are attired in costumes meant to emphasize their physical attractiveness. Maintaining this image is mandatory for a "Borgata Bab" to keep their job.