A proposed bill that would significantly limit New Jersey employers' ability to prevent their employees from working with competing businesses will be considered by the New Jersey Assembly Labor Committee.  Proponents of the bill argue the new statutory framework will encourage innovation and production by eliminating the special hardships that non-compete agreements impose on New Jersey employees. This legislation, if passed, would be a gigantic victory for New Jersey employees whose pursuit of job and career opportunities have been stifled for far too long by employers' restrictive covenants.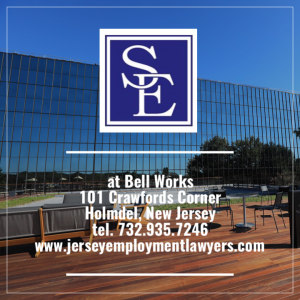 While non-compete agreements are disfavored by our Courts, current New Jersey law allows employers to require employees to execute these anti-competitive contracts as a condition of employment regardless of the agreement's ultimate enforceability. Job applicants who choose not to execute a non-compete agreement can lawfully be denied employment, and if an employee is fired for refusing to sign during the course of his or her employment, there is no recourse for wrongful termination.
Because litigation involving an alleged breach of a non-competition agreement is fact sensitive to the particulars of each case, it is often very difficult for an employee (or his or her employment attorney) to accurately predict whether a court will enforce a contested non-compete agreement. To make matters even worse for employees, most non-compete disputes will never get to the point of a judicial determination because of the high cost inherent in restrictive covenant litigation and the significant financial disparities that so often exist between the individual employee and entity employer.  The reality is that most working people simply cannot afford to pay a competent non-compete attorney to represent them.  Because of this reality, employees who have been subjected to overly broad, anti-competition restrictive covenants, have no recourse and are left with the choice of either remaining in a job they would like to leave or leaving the job only to be forced out of their chosen industry for the period of time (e.g. 1 to 2 years) required under the non-competition clause.