Whether a worker is afforded protection under federal and New Jersey employment laws is often determined whether they are an employee or an independent contractor. Many employment laws provide protection only to employees, with little to no protection for independent contractors. For example, employees have access to wage theft protection, overtime pay, workers' compensation, unemployment benefits, family leave laws, health and safety, and anti-discrimination protections, whereas independent contractors may not. In situations where a worker is misclassified as an independent contractor, rather than an employee, that worker can be deprived of the protections that they are entitled to under the law.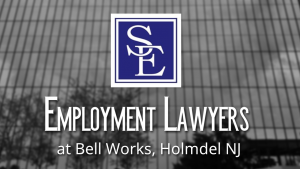 Classification of whether a worker is an employee or an independent contractor has become more and more important in our going growing technological economy. The growing accessibility of technology provides a vast digital marketplace that is now at the fingertips of millions of consumers. App-based companies, such as Uber, Lyft, and Postmates have taken advantage of this accessibility and services quickly and conveniently. To accomplish this goal, these companies typically elicit services from workers on a job-by-job basis, commonly referred to as "gigs". As this "gig" economy expands and becomes a more viable source of income for many workers, it brings to the surface questions with respect to the classification of the workers engaging in it.
As a result of the increasing frequency of worker misclassification, New Jersey organized the Task Force on Employee Misclassification to investigate and address the issue.  In its July 2019 report, the Task Force found that while prominent within the "gig" economy, this misclassification extends to workers many sectors, especially those in labor-intensive and low-wage positions. In fact, Federal studies and state-level agency audits suggest that between 10 and 30 percent of employers have misclassified employees as independent contractors, a number that has grown by upwards of 40% in recent years. In addition to depriving employees of protections under the law, these employers have avoided payment of income taxes as well as contributions to social programs, such as Social Security, on the misclassified employees.