A bipartisan team of New Jersey state legislators has announced its intention to introduce unprecedented legislation to address harassment and discrimination in New Jersey political campaigns and political parties. New Jersey is leading the push to create long-needed political campaign oversight and such legislation would be the first in the nation. The legislation comes at a time where more and more reports of rampant sexual harassment and sexual assault are brought to light in the media and in courts throughout the country.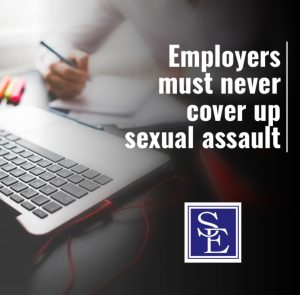 The bill will create a new, independent process through which political and campaign staff and volunteers can immediately report allegations of harassment or discrimination without fear of retaliation. The proposed legislation will include clearly defined reporting processes with various reporting structures and mechanisms, codes of conduct, mandatory training, new guidelines and requirements for political campaigns and organizations, penalties for non-compliant entities and individuals, as well as oversight by at least one professional trained in supporting survivors of sexual assault.
While the new bill would create certain legal obligations specifically to campaigns concerning harassment, the dictates of the New Jersey Law Against Discrimination will continue to apply to campaigns.  The New Jersey Law Against Discrimination prohibits sexual harassment and discrimination to employees who work on the campaign and invitees of the campaign under the public accommodation provisions of the.  Invitees include persons such as volunteers, independent contractors and other persons who work on the campaign but may not be considered "employees" under the New Jersey Law Against Discrimination employment sections.