Earlier this week, we wrote about a package of proposed bills submitted by the New Jersey Assembly Democratic Caucus, designed to provide relief for New Jersey citizens suffering the impacts of the coronavirus pandemic ("Coronavirus"). Specifically, we focused on three proposals designed to address some the employment-related impacts of the virus: missing work due to illness or family-care needs, missing work due to job closure, and the potential for employment-related retaliation taken against those individuals who missed work due to one of the impacts of the virus.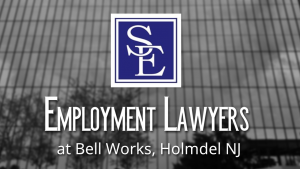 These three bills – A-3846 , A-3847 , A-3848 were each passed by the State Assembly on Monday, March 16th.  Although the Assembly ultimately passed each bill, they were not passed with equal support: A-3846 and A-3848 were passed unanimously (65-0), while A-3847 passed with 56 votes in favor compared to 4 votes against and 5 abstentions. This third bill, a bill that would provide paid sick leave to certain local government employees without requiring those employees to first use up any accrued leave they might have, was clearly the most contentious of the three.
Once these bills were sent to the State Senate for review, the contentious nature of A-3847 remained apparent: the Senate has neither voted on nor taken any action with regards to the bill. In comparison, on Thursday March 19th, the Senate mirrored the Assembly and unanimously passed versions of A-3846 and A-3848. Thereafter, on Friday March 20th, Governor Murphy signed the second of these bills, A-3848, into law. This bill prohibits employers from retaliating against any employees who missed work or requested time off of work due to the Coronavirus, if such request or medical leave was made or taken pursuant to a recommendation from a medical professional. The remaining bill, A-3846, remains on Governor Murphy's desk and will likely be approved and passed into law in the days or weeks ahead.