Earlier this week, we wrote about a package of proposed bills submitted by the New Jersey Assembly Democratic Caucus, designed to provide relief for New Jersey citizens suffering the impacts of the coronavirus pandemic ("Coronavirus"). Specifically, we focused on three proposals designed to address some the employment-related impacts of the virus: missing work due to illness or family-care needs, missing work due to job closure, and the potential for employment-related retaliation taken against those individuals who missed work due to one of the impacts of the virus.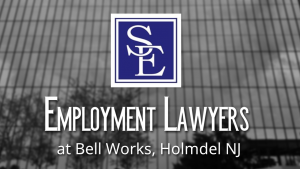 These three bills – A-3846 , A-3847 , A-3848 were each passed by the State Assembly on Monday, March 16th.  Although the Assembly ultimately passed each bill, they were not passed with equal support: A-3846 and A-3848 were passed unanimously (65-0), while A-3847 passed with 56 votes in favor compared to 4 votes against and 5 abstentions. This third bill, a bill that would provide paid sick leave to certain local government employees without requiring those employees to first use up any accrued leave they might have, was clearly the most contentious of the three.
Once these bills were sent to the State Senate for review, the contentious nature of A-3847 remained apparent: the Senate has neither voted on nor taken any action with regards to the bill. In comparison, on Thursday March 19th, the Senate mirrored the Assembly and unanimously passed versions of A-3846 and A-3848. Thereafter, on Friday March 20th, Governor Murphy signed the second of these bills, A-3848, into law. This bill prohibits employers from retaliating against any employees who missed work or requested time off of work due to the Coronavirus, if such request or medical leave was made or taken pursuant to a recommendation from a medical professional. The remaining bill, A-3846, remains on Governor Murphy's desk and will likely be approved and passed into law in the days or weeks ahead.
As we noted last week, these three bills were just a part of the more than two dozen proposed bills the Democratic Caucus submitted to the Assembly. Another of those bills, A-3845, is also designed to address employment-related impacts of the Coronavirus, albeit from the employer's perspective. This bill provides that during a period of emergency as declared by the Governor, the Economic Development Authority can provide grants to employers for working capital or to help meet payroll requirements. This measure is a critical companion to the employee-focused legislation discussed above, providing a mechanism for employers to take care of their employees despite falling business revenue resulting from the pandemic. Like with A-3848, the Assembly and Senate both unanimously passed this bill, on March 16th and March 19th respectively, and Governor Murphy signed it into law on Friday March 20th.
Clearly New Jersey's lawmakers share some disagreement regarding the relative necessity for the bills discussed above. From an employees' rights perspective, it would be preferable if each of these bills had already been passed into law, with more protections to follow. However, while these steps do not go far enough to protect all of New Jersey's employees from facing negative employment-related impacts from the Coronavirus, it is encouraging that rapid action has been and is being taken.
Take A-3846, for example. This bill provides for the establishment of a "Temporary Lost Wage Unemployment Program Fund" which, for certain employees forced out of work due to the Coronavirus, provides for recovery of their "actual lost wages in an amount that is equivalent to the individual's average weekly rate of compensation from the past calendar year." In other words, an amount equal to 100% of their pay. This provides broader relief than the employees would otherwise be entitled under the unemployment law, a clear sign that the legislature is willing to take extraordinary action in light of these extraordinary circumstances.
The extraordinary nature of A-3846, the Assembly bill that provides paid sick leave for certain local government employees, is likely what lead to the bill's non-unanimous passage in the Assembly and its current pending status in the Senate. This bill represents an even greater departure from background employment law principles and may face difficulty in becoming law. Nonetheless, its passage through the Assembly is further proof that New Jersey's legislators are taking this crisis very seriously and are willing to take steps to protect employees while safeguarding the public health.
Time will tell whether these and other measures are passed into law. For the time being, pursuant to A-3848 it is now illegal for any New Jersey employer to retaliate against an employee because of that employees absence or request for leave due to the Coronavirus, where such absence or request is supported by the recommendation of a medical professional.
Our New Jersey employment lawyers will continue to monitor all state and federal COVID-19 related legislation that could impact the rights of New Jersey workers.  Our New Jersey employment attorneys are working remotely and can be made available for a telephone or video conference consultation.