Two recent New Jersey lawsuit settlements highlight the prevalent issues of sexual harassment and sex discrimination that woman police officers continue to face in the workplace.  These cases illustrate how important it is for male-dominated work environments such as police departments to take preventative measures against sexual harassment and to take immediate remedial measures when it occurs.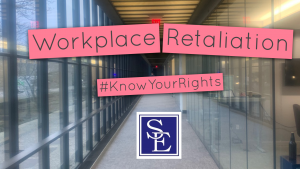 Last month, it was reported that Franklin Township settled a gender discrimination and retaliation lawsuit with a female police lieutenant, Kristen Durham for the sum of $300,000. The settlement also allows Durham to remain on paid personal administrative leave until she achieves 25 years of service credit in the New Jersey Division of Pensions, Police and Firemen's Retirement System.
Durham, of Robbinsville, started working for the Franklin Township Police Department in 1996, where women make up only about ten percent of the department. Durham is the first and only female lieutenant. In her complaint, she alleged that her male supervisors publicly engaged in extramarital affairs and openly discussed their sexual activities. One male supervisor even ordered Durham to watch a subordinate with whom he was having an affair when he was not at work and to report back to him if any male officers spoke to her. Durham's responsibilities included recruiting for the department and in that capacity, she personally recruited nine African American officers, and often advocated for female, Black and Hispanic officers to receive equal treatment to their white male counterparts in the department.