An Essex County New Jersey Superior Court judge has issued an opinion that held that a Professional Employer Organization (also known as PEO) can be considered a co-employer for the purposes of the state's Law Against Discrimination.  In the case, Stephanie Perez sued not only her W-2 employer, the Dermatology Group, P.C., but also their designated PEOs, ADP TotalSource II, Inc. and ADP, LLC t/a ADP Major, for claims of pregnancy discrimination, failure to reasonably accommodate and unlawful retaliation. This is an important development in how New Jersey courts are treating the relationship between employees, their primary employers, and PEOs.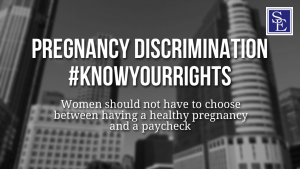 PEOs are organizations that provide support services, including human resources services, to companies. Typically, PEOs provide such services to small and medium sized companies that do not have internal staff committed to providing such services. Over the past 40 years, PEOs have become a substantial segment of the national employment landscape. According to statistics reported by the National Association of Professional Employer Organizations ("NAPEO"), there are now over 907 PEOs operating in the United States providing services to 175,000 small and medium-sized businesses, which in turn employ approximately 3,700,000 employees nationwide.
Often, PEOs are designated as the W-2 employer or act in a capacity of being a co-employer with an employee's primary employer. As NAPEO acknowledges, PEOs typically work alongside the primary employer and "both parties might share responsibility for [certain] obligations and be 'an' employer" in the context of the performance of those obligations.  Because many PEO's provide advice and counsel on employment law related policies as part of their services, issues arise when that advice or counsel is wrong and plays a determinative factor in causing an unlawful termination.