A jury has found in favor of a former PNC Bank employee and awarded her damages $2.4 million is damages after finding she was victim of sexual harassment.  Damara Scott, a former wealth manager who worked at the PNC Bank branch in Glen Ridge, New Jersey, claimed in her lawsuit that a regular customer grabbed her and grinded into her buttocks.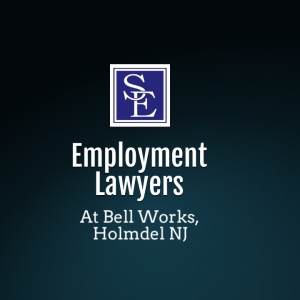 The incident concerning the alleged sexual assault took place on October 20, 2013.   Ms. Scott alleges that she was stalked by a well-known and regular customer, named Patrick Pignatello, who followed her to her car when she was attempting to leave work for the day.  Ms. Scott alleged that Mr. Pignatello proceeded to utter vulgar, sexist and racist insults and touched and grouped her from her behind.  Ms. Scott testified that Mr. Pignatello  stated to her, "No, I'm not following you.  I offer full services and I'm willing to please."  She alleges he then pumped and grinded into her buttocks.  Ms. Scott claimed that she was able to get away from Mr. Pignatello and went to the back of her car to drop her on the trunk so she could try to fight him off.
At this time, the branch manager had informed one of the tellers that Mr. Pignatello had followed Ms. Scott to her car and ran out through emergency door towards Ms. Scott. The branch manager screamed to Ms. Scott, "Are you ok?  What did Pat do? Do you want me to call the police?"  Ms. Scott claims that she was so shocked and embarrassed she could not respond appropriately and told the branch manager that she just wanted to leave and then left.
Ms. Scott testified that she was left frozen, shocked and disgusted by the incident.  She claimed that she was terrified that he would assault her, abduct her into his car and rape her.  The following day, she reported the incident to PNC's employer's security and investigations department.  Ms. Scott also reported the incident to the police, where she found that he had allegedly had a history harassing women, and particularly African American women at the Glen Ridge branch.
Ms. Scott contended in her lawsuit that PNC knew of Mr. Pignatello's longer history of sexually harassing women and customers in the bank branch but did nothing to address of stop him. Ms. Scott claimed that his bizarre and sexually harassing behavior was known at the PNC branch on Bloomfield Avenue but PNC refused to close his accounts because bank management knew he was a wealth management client and profitable customer of the bank.
Ms. Scott settled her claims against Mr. Pignatello prior to the trial.  Mr. Pignatello, who was criminally charged, passed away less than two months after the incident after suffering an apparent heart attack while shoveling snow. Ms. Scott's claims against Mr. Pignetello were settled against his estate, the terms of which were confidential.
Despite settling her claims with Mr. Pignatello, Ms. Scott proceeded with her sexual harassment lawsuit against PNC under the New Jersey Law Against Discrimination.  The New Jersey Law Against Discrimination allows employees to hold his or her employer liable for workplace sexual harassment when they know or should know of sexually harassing behavior of employees, customers or other persons and fail to take appropriate action to stop and remedy the unlawful workplace conditions.  Employers who are found to be responsible for creating a hostile work environment can be held liable for all the damages caused to the victim.
Prior to the lawsuit, a PNC Bank spokeswoman, Marcey Zwib publicly stated that the lawsuit mischaracterized the incident and that there was video surveillance that would be shown at trial that proved there was no sexual assault.  Specifically, Ms. Zwib stated prior to the trial:
"It is unfortunate that plaintiff's counsel has chosen to brand an elderly customer, now deceased, as a sexual predator who allegedly sexually assaulted the plaintiff when that will not be established by the evidence, including a video of the interaction between the customer and plaintiff. We look forward to presenting the evidence in court, which will make it clear what actually occurred."
The jury clearly disagreed with PNC's view of the evidence relating the incident.  The jury were also convinced that the incident caused significant emotional damage to Ms. Scott in awarding her $2.4 million in compensatory damages.   PNC announced that they will appeal the verdict and claiming that there court made several errors.
Regardless of the ultimate determination of any appeals to be taken by PNC, the verdict in this case should serve as a reminder to all employers of their legal obligations to keep employees safe from known sexual harassers.  The fact that the sexual harasser in this case was not a customer and not an employee did not shield PNC from being held responsible for keeping the work environment safe.