Recent changes to the New Jersey WARN Act now guarantees severance pay for New Jersey workers terminated pursuant to certain kinds of layoffs. Governor Murphy recently signed into law several amendments to The Millville Dallas Airmotive Plant Job Loss Notification Act, commonly referred to as the New Jersey WARN Act ("NJ WARN Act"), Scheduled to come into effect July 21, 2020.  The new amendments, in addition to severance pay, greatly expand the coverage of the Act, now applying to more employers and protecting more employees.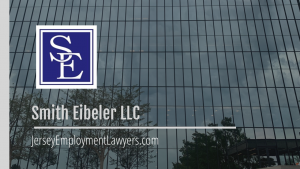 The NJ WARN Act requires certain employers to provide sufficient notice to terminated employees prior to particular events, such as plant closings, operational transfers or terminations, and mass layoffs. The recent changes to the Warn Act, increases the amount of New Jersey employers subject to the notification requirement. The WARN Act now applies to all employers in the state that have operated within the state for a period of more than three years. Prior to the amendments, the Act only applied to those employers who had operated at a single location, or locations in close proximity to each other, for a period of over three years. Additionally, the amendments now provide for personal liability to those individuals acting in a supervisory role and who play a part in the decision to terminate covered employees. Accordingly, many more New Jersey employers must provide employees notice prior to terminations under the WARN Act.
The amendments also provide addition coverage to New Jersey employees. Prior to these amendments, the WARN Act previously distinguished between full-time and part-time employees, affording protections to only those employees who worked on a full-time basis. The amendments have removed distinction and now provides protections to all employees, regardless of the number of hours they work each week. Furthermore, the tenure requirement in order for employees to be afforded protections under the WARN Act has been removed. Previously, employees were not considered full-time employees under the WARN Act unless they had worked for the employer for at least six (6) of the last (12) months at the time of their termination. The WARN Act now treats all employees equally, in this respect, regardless of the length of their employment.