A recent legal decision highlights the swiftness with which employers must rehire employees returning from active military duty. In Harwood v. American Airlines, the United States Court of Appeals for the Fourth Circuit found that a delay of six or eight weeks was too long after the end of active military duty to rehire an employee. The Court ordered the airline to pay back wages to the plaintiff, a commercial pilot and major general in the Airforce Reserve. The decision came from the Fourth Circuit, which considers legal disputes arising out of federal laws in Maryland, Virginia, West Virginia, and North and South Carolina. The federal law at issue was the Uniformed Services Employment and Reemployment Rights Act (USERRA), which is law in every state, including New Jersey.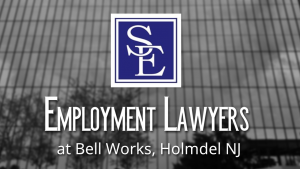 Harwood was on military leave from his job with American Airlines from June 2013 through August 2015, and informed his employer of his intent to return to work following the end of his leave. In preparation for his return to American Airlines, Harwood had to obtain a medical certification from the Federal Aviation Administration (FAA). Because he had been diagnosed with atrial fibrillation during his military tour, the FAA denied the certification. Over the course of the next two months, Harwood and American Airlines communicated regarding his medical issue and potential resolutions to get Harwood back to work. Because he was not medically cleared to fly by FAA standards, American Airlines offered to extend his military leave until the medical waiver came through or, alternatively, to create a position appropriate for his status and with equal pay. Ostensibly, the airline was working diligently and in good faith to return the plaintiff to his former status within the company. However, the airline made its employment offer in late October, approximately six weeks after Harwood's military leave ended and two months after he had informed his employer of his intent to return to work.
Harwood declined both options offered by American Airlines and spent the next three months on military active duty, receiving military pay. Approximately five months after his deployment ended, Harwood decided to accept American Airlines's offer for the custom position. On that same day, he received his medical waiver to fly so he was reassigned as a domestic flight captain.