A newly released study by the Association of American Universities (AAU) has shown an increase in incidents of sexual assault and misconduct on college campuses in the United States since they last published a similar report in 2015. Using data gathered for the current study came from twenty-seven universities during the 2018 school year and 2019 spring semester; comprised of over 180,000 respondents from both public and private institutions, in both undergraduate and graduate programs. The study is yet another indicator that despite the increased public attention of the #MeToo movement, women continue to be confronted with issues of sexual harassment and sexual assault at an alarming rate.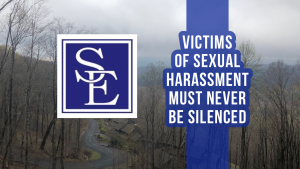 The findings of the report categorize the respondents as male, female, transgendered, or non-identified gendered, as well as whether they were graduate or undergraduate students at the time. The findings of the report show that compared to the original 2015 report there is an increased awareness across the board on what is considered to be sexual assault and misconduct amongst all students. While this is encouraging, this finding coincides with a notable increase in sexual misconduct experienced by students even as campuses nationwide have implemented more comprehensive plans to address the problem.
According to the study undergraduate women are almost three times more likely than graduate women to encountered nonconsensual sexual contact (25.9% to 9.7%). The same holds true for undergraduate men (6.8%) when compared to graduate men (2.5%). While transgendered or non-identified gendered students also found that undergraduate students (22.8%) were subjected to more nonconsensual sexual contact than graduate students (14.5%). The study has shown that older students were less likely to experience nonconsensual sexual misconduct than their younger colleagues. This is true in the comparison of undergraduate and graduate students, but also when comparing younger undergraduates to their older counterparts. First year undergraduates were found more likely to report nonconsensual sexual contact than any other year as an undergraduate, with the rate decreasing steadily with each additional year of undergraduate study.