Most people know that Workers' Compensation provides benefits to employees who get injured or sick as a result of their jobs. Workers' compensation is a State-run insurance program that provides medical and other benefits to individuals who suffer job-related ailments. It also provides death benefits to an employee's dependents if the employee dies as a result of the job-related illness or injury. Workers' compensation is a no-fault program, which means that a sick or injured employee will receive the benefits no matter who was at fault, but in exchange, the employee cannot bring a civil action against the employer except under circumstances involving intentional acts.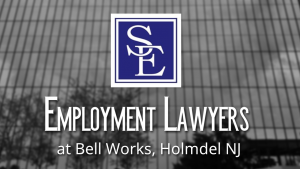 So what about all the essential workers who are risking their health showing up to work every day during the Covid-19 pandemic? First responders, healthcare workers, and employees working to provide essential goods and services during the Statewide shut down are among those at the greatest risk of contracting and becoming sick from the virus. How does New Jersey's Workers' Compensation Law protect them? Can Covid-19 be considered a work-related illness during our current public health crisis?
New Jersey lawmakers have recognized this as a serious problem in today's workforce and have passed legislation to protect essential employees who contract Covid-19 at work. Senate Act No. 2380, approved on May 14, 2020, mandates that if during the public health crisis declared by Executive Order 103 (and extended by any subsequent executive orders) an essential employee contracts Covid-19 while at work outside of his or her home, there will be a rebuttable presumption that the contraction of the virus was work-related and fully compensable under New Jersey's Workers' Compensation Law, disability retirement, and any other benefits provided to individuals who suffer illness or injury related to their employment.  This presumption in favor of the essential employee can be rebutted by a preponderance of the evidence that shows the employee was not exposed to the virus while at work.