Another state has enacted a law to accommodate breastfeeding mothers called to jury duty. Last month, Governor Andrew Cuomo signed new legislation providing jury duty exemptions for breastfeeding mothers into New York law.  New York joins seventeen other states and Puerto Rico who have enacted similar legislation to provide breastfeeding mothers necessary accommodations if called to jury duty. While New Jersey has amended the state's anti-discrimination law in recent years to include pregnancy as a protected class and to require employers to provide breastfeeding accommodations in the workplace, there is currently is no specific law in place that exempts breastfeeding mother from jury duty.  Whether New Jersey will soon follow New York's lead remains to be seen.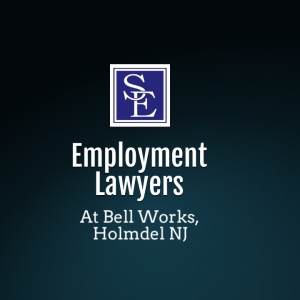 Under the recent New York law, breastfeeding mothers may file an exemption from serving jury duty for two years, requiring only a doctor's note affirming that they are currently breastfeeding at the time the exemption is filed.  During the signing, Governor Cuomo noted, "While jury service is a critically important civic duty, we also know new moms oftentimes juggle countless responsibilities and navigate enormous adjustments in the early stages of their child's life," and that "This commonsense measure takes that reality into account by providing new moms the flexibility and option to postpone jury service while they care for a newborn."
New York has followed the national trend in enacting similar laws to deal with the issue facing many new mothers in attempting to fulfill their civic duty while also needing to care for their newborn.  In March 2017, a breastfeeding woman in Minnesota took to Facebook  to share her horrific experience when having to serve on a jury while breastfeeding.  As she stated in her Facebook post, Amanda Chandler was granted only two breaks to breastfeed by the clerk and judge and needed to do so in a bathroom.  Ms. Chandler stated, "[s]eems pretty ironic that the very place which is supposed to uphold and enforce the laws would not follow or adhere to them."
In another reported story out of Ohio, a breastfeeding mother reportedly was denied her request for an exemption from jury duty, which resulted in her having to breastfeed in a courthouse broom closet.  This incident was cited by Ohio State Representative Ann Gonzales in support of her introduction of an Ohio state law that would allow breastfeeding mothers to postpose or be excused from jury service.  The bill was introduced on February 1, 2017 but died in committee.
This legislation marks a victory for mothers in New York who will no longer have to bear the added stress of jury duty while nursing a child. This exemption is designed to make the lives of mothers easier in the years when their children are most dependent on them. This legislation signifies that the state of New York acknowledges that this time is best spent letting mothers focus on breastfeeding and caring for their children and that their civic duty will be available for them to fulfill at a time when their child's nourishment is not dependent upon them.
New York State Assemblyman Marcos Crespos (D-Bronx) was the sponsor for the bill in the assembly and had been pushing this legislation for years before it finally picked up traction and reached the governor's desk. Assemblyman Crespos noted that the legislation's purpose is for the state to prioritize the needs of mothers and their children's health, first and foremost. State Senator Velmanette Montgomery (D-Brooklyn) was the main sponsor in the state senate. She urged that the law would "provide some real relief to breast feeding mothers." The bill passed both chambers with bipartisan support and unanimity.
It will be worth watching whether New Jersey soon follows the national trend to provide jury exemptions to breastfeeding mothers.  This is not to say that New Jersey does not provide significant protections to breastfeeding mothers.  Currently, New Jersey law prohibits employers and places of public accommodation from discriminating against breastfeeding mothers and requires them to provide reasonable accommodations to pregnant women and breastfeeding mothers under the New Jersey Law Against Discrimination.  While the Law Against Discrimination does not explicitly state that New Jersey courts must exempt breastfeeding women from jury duty if they so elect, the law could foreseeably be used to support an exemption as a reasonable accommodation and/or a claim of discrimination should an exemption request be denied.  The state's anti-discrimination law makes it unlawful for any place of public accommodation to deny any person any accommodations, advantages, facilities or privileges, or to discriminate against person on the account of sex, pregnancy or breastfeeding.
While there may exist legal support that could be used by a New Jersey breastfeeding mother to obtain an exemption from jury duty, the reality is that most breastfeeding women are not employment lawyers, nor are the court administrators responsible for responding to such a request.  For this reason, New Jersey would be well-advised to follow its sister state and amend the Law Against Discrimination to specifically include the right to a jury exemption to a breast-feeding mother.  Such an amendment would be consistent with the already statutory framework in place in New Jersey that protect pregnant and breastfeeding women from discrimination.