Earlier this week, New Jersey's Assembly and Senate passed a ban on discrimination associated with hair. Discrimination based on hair has been popping up in courtrooms and legislatures across the country. Once Governor Murphy signs off, it will be unlawful to discriminate based upon hair.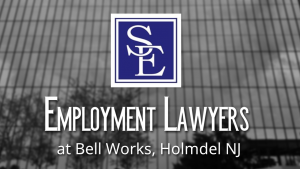 In several states, bills have been proposed to increase protections from hair based discrimination. The New Jersey State Assembly Labor Committee approved a bill this past summer to ban discrimination based upon hairstyles and textures that are traditionally associated with race and is considered a form of race discrimination. The bill was prompted by a December 2018 incident involving a New Jersey high school wrestler forced by a referee to cut his hair, styled in locs, or forfeit the match. The bill was proposed by Assemblywoman Angela McKnight, Hudson County's representative, following the outrage surrounding the wrestler's forced hair cut—performed publicly by the referee, in front of spectators. The bill, originally introduced this summer that was recently passed, amends the New Jersey Law Against Discrimination to reflect that "race" is inclusive of traits "historically associated with race, including, but not limited to, hair texture, hair type, and protective hairstyles." "Protective hair styles includes, but is not limited to, such hairstyles as braids, locks, and twists."
The New Jersey Law Against Discrimination prohibits employers and places of public accommodation from discriminating against employees and other persons.  While race has long been recognized as a protected class of persons protected by the state discrimination law, the New Jersey law will specifically prohibit discrimination based upon hair, if the governor signs it into law.
The Assembly Labor Committee approved the bill in an 8 to 0 vote. The bill passed 71-1 in the Assembly and 37-1 in the Senate. It will now proceed to Governor Murphy's desk for his signature into law. Assemblywoman Verlina Reynolds-Jackson said in a statement, "If a person of color wants to embrace their cultural identity by wearing their hair in a certain style, they should be free to do so without fear of prejudice."
The incident involving the New Jersey wrestler is not an isolated incident. Recently, discriminatory decisions based on a person's hairstyle have been appearing nationwide.  Just a few years ago in 2016, an Alabama Federal Court dismissed the Equal Employment Opportunity Commission's claim on behalf of a black female against a hiring employer for withdrawing her contract because of her locs. In finding that her hairstyle was a choice, the court held that the employer's actions could not be proven to be motivated by race. It will be interesting to see that in light of the recently proposed federal legislation, whether this case will be overturned.
One of 'America's Got Talent' judges, Gabrielle Union, was terminated from the show. Ms. Union has spoken out with allegations of toxic and racist behavior during production of the show, including allegations that the television network discouraged her from wearing certain hairstyles that it allegedly deemed "too black" for viewers. Amid mounting pressure, the network issued a response that it is "committed to ensuring a respectful workplace for all employees and take very seriously any questions about workplace culture."
To combat this, legislation similar to the pending New Jersey law has been proposed by lawmakers across the United States. The New Jersey bill is modeled after recently passed California legislation which amended the California Fair Employment and Housing Act by making the term "race" inclusive of hair texture and protective hair styles historically associated with race. New York passed similar legislation recently as well. The New York legislation comes as a result of a guidelines to employers and housing providers proposed by the New York City Commission on Human Rights earlier this year, protecting hairstyles that are an "inherent part of black identity." In addition, similar laws are under consideration in Michigan, Wisconsin, Illinois and Kentucky, in addition to Cincinnati, Ohio and Montgomery County, Maryland.
Just this month, United States Senator Cory Booker has announced the first federal bill that would ban natural hair discrimination. The bill, Create a Respectful and Open World for Natural Hair ("CROWN"), would establish that discrimination based on natural hairstyles associated with people of African descent is a prohibited form of racial or national origin discrimination. In a press release announcing the bill, Senator Booker stated, "implicit and explicit biases against natural hair are deeply ingrained in workplace norms and society at large. This is a violation of our civil rights, and it happens every day for black people across the country."
U.S. Representative Cedric Richmond introduced companion legislation in the House of Representatives and is joined by Reps. Ayanna Presley, Marcia Fudge, and Barbara Lee. In support of the proposed legislation, Rep. Pressley stated,  "As a Congresswoman, I choose to wear my hair in twists because I want to intentionally create space for all of us to show up in the world as our authentic selves – whether it's in the classroom, in the workplace or in the halls of Congress. I am proud to support the CROWN Act, which is a bold step towards ensuring that people can stand in their truth while removing the narrative that black people should show up as anything other than who they are."
The proposed amendments to the , CROWN, and other pending legislation across the United States, if passed, will further improve employee protections.  Our New Jersey employment lawyers will continue to keep an eye and provide updates respecting legislation addressing discrimination based upon hairstyle or hair texture.