Governor Phil Murphy has signed into law several bills that will significantly expand protections for New Jersey workers. The new legislation includes a package of bills that aim to protect the rights of workers who have been misclassified as independent contractors.  The new law provides for penalties against employers who misclassify their workers as independent contractors instead of employees.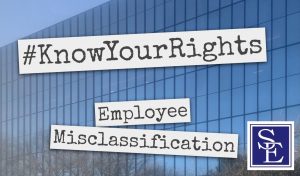 The punitive aspect of the new law aims to encourage employers to appropriately designate employees as such, and therefore affording them the legal protections provided to employees under various state and federal employment laws. However, this controversial bill has sparked much debate regarding the future of workers in the "gig" economy. Opponents of the law contend that the new law will create significant financial burdens on businesses who will then in turn refuse to employ these workers.
New Jersey employment law distinguishes between two types of workers: employees and independent contractors. While regular employees enjoy and have access to wage theft protections, overtime pay, workers' compensation, unemployment benefits, sick and family leave, health and safety, and anti-discrimination protections, independent contractors receive no such benefits. Historically, employers were required by law to pay tax contributions on employee's wages only, and not those of independent contractors. This resulted in a scenario where it is enticing for employers to classify, and perhaps even misclassify, workers as independent contractors under any circumstance. The new legislation aims to combat such conduct and improve protections for misclassified workers.